Rare Important Photograph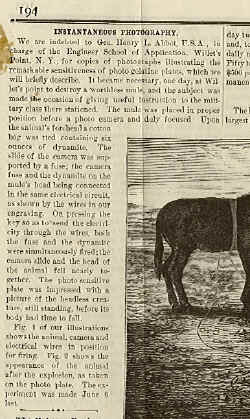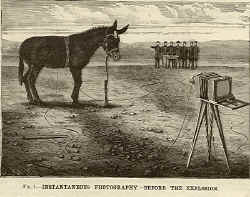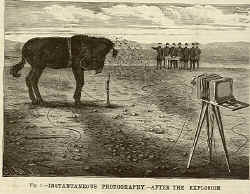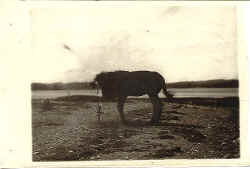 Here is the original photograph made by the camera shown in this early instantaneous photographic experiment. I found the photograph and the page from Scientific American folded into a 1880s Anthony Photographic Bulletin. It is the exact size of the engraving and is very possibly THE photograph this engraving was made from! The gelatin plate was invented in 1871 by Richard Leach Maddox. According to Robert Leggat's "A History of Photography", "Maddox's process, though revolutionary, was far slower than collodion. Several manufacturers experimented with it, the most successful being Charles Bennett, who in 1878 announced a new gelatin dry plate process. This was a major breakthrough, particularly since Bennett's process also considerably enhanced the sensitivity of the emulsion, reducing the exposure time to one tenth of that required for the collodion one." This photograph taken on June 6, 1881 illustrates, through this grotesque experiment, these improvements. Extremely rare and important. $2750 SOLD!
---
Send mail to: dspahr3d@stereoviews.com
For ordering information >>> Select Antique Photographs
Return to www.stereoviews.com home
Copyright 2007 by David Spahr. All rights reserved.