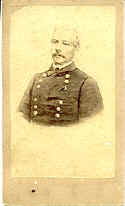 E.&H.T. Anthony. Confederate General Pierre Gustave Toutant Beauregard. $125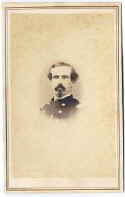 JH Whitley, Elmira, NY. Unknown Union officer. $100 SOLD!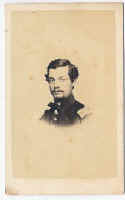 Unknown Civil War officer. $100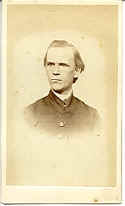 Unidentified soldier by Chas. Pierce, Bath, Maine. $60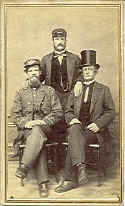 No backmark but not a copy. Handwritten on verso is "Murray". Nice
$200 SOLD!

CDV of a court martial in Concord New Hampshire by Kimball. Page 251 of the book "The Guns of '62" shows a photo from this series. Rare
$400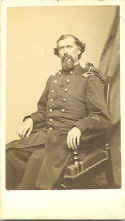 Warren, Cambridgeport MA. Unknown officer - tax stamp. $125 SOLD!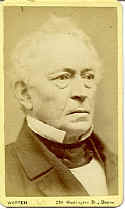 Warren, Boston. Edward Everett
Unitarian minister, member of congress (1825-35), and Gov. of Mass. from 1836-40. President of Harvard from 1846-9. Elected Whig Senator 1854-55 (resigned). Gave the "main" speech the day Lincoln gave the Gettysburg Address.
$50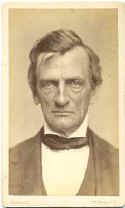 Rockwood. Evarts, William Maxwell 1818-1901
During the Civil War was secretary of the Union Defense Committee. Sent to England by Lincoln on a diplomatic mission to stop them from supplying the Confederates.
$35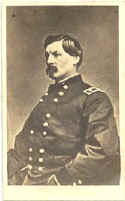 A Pernot, Chaux-de-Fonds.
General McPherson.
$35 SOLD!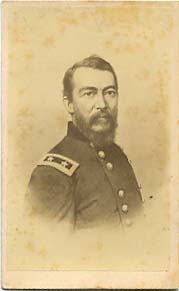 Sheridan from engraving. $15 SOLD!